Why Am I Getting Chin Hair At 30?
Did you recently turn 30? Yes? Congratulations! They say 30 is the new 20 and so far I personally agree! While turning 30 isn't as bad as everybody makes it out to be, some women notice do some not so pleasant changes to their body as they age. I'm talking about random, black, coarse, long chin hairs! I know, I've had them… Have you?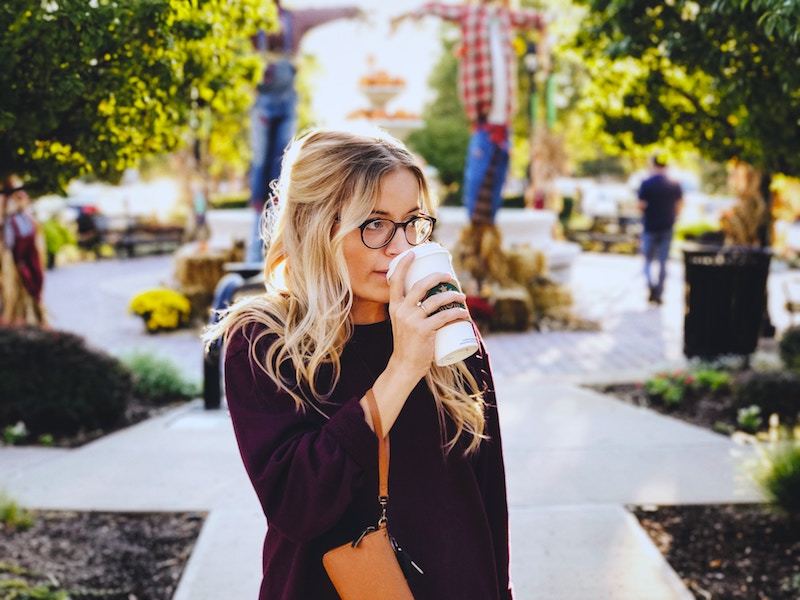 While the occasional stray black hair on the chin isn't much of a big deal, many women wonder whether this is just the start and whether the occasional dark hair could potentially turn into a full beard. Today in this post I will try to answer the questions "Why am I getting chin hairs at 30?" to help you understand where the unwanted facial hair is coming from and what you can do about it.
So you got yourself a chin hair…
You are not alone! Many women begin to notice random, stray, dark hairs on the chin in their late twenties and thirties. This is extremely common. Hair growth is controlled by hormones in the body. When the hormones are balanced, women experience normal hair growth. If the hormones become unbalanced, you can start to notice some abnormal hair growth.
Why am I Getting Chin Hair at 30?
The severity of the abnormal hair growth depends on how unbalanced the hormones are. One of the most important hormones involved in growing hair is testosterone. If a woman has very high levels of testosterone, she can begin to experience a male pattern hair growth, which is known as hirsutism. These hairs can grow on the face, back, shoulders, and chest. They also appear coarser, and darker than normal body hair growth.
What You Can Do About Chin Hairs
Some women only experience a few hairs on the chin, and in most cases, can choose a hair removal method and simply get rid of them without much of a hassle. However, if there are more than a few hairs, then medical advice should be sought as it can indicate a number of hormonal conditions:
1. PCOS
Hirsutism is a common symptoms of Polycystic Ovary Syndrome (PCOS). This condition can affect the menstrual cycle, fertility, metabolism and mental health. It may also have other symptoms such as acne, gaining muscle mass, and an enlarged clitoris. A physician will be able to order tests, diagnose the condition, and there are a number of potential treatment options that can help.
2. CAH
Congenital Adrenal Hyperplasia is usually diagnosed early on in life. It's a condition that affects the adrenal glands, and can cause the adrenal glands to produce higher levels of sex hormones such as testosterone. The over-production of testosterone, and other androgens can cause hirsutism.
3. Cushing's Syndrome
Hair growth on the chin can be a symptom of Cushing's Syndrome. Cushing's syndrome is also known as hypercosrtisolism. It causes the body to produce higher levels of the stress hormone, cortisol. As well as excess hair growth, Cushing's Syndrome can also cause high blood pressure, bone loss, stretch marks, and in severe cases, Type 2 diabetes.
4. Pregnancy
Pregnancy causes a lot of changes in a woman's body. It cause fluctuating hormone levels, and this can result in hairs on the chin. These changes are usually temporary, and hair growth returns to normal after the end of the pregnancy.
5. Medications
The side effects of some medications can include facial hair growth. In these cases, it may be possible to change to another medication without the same side effects. Always speak with your physician before making any changes to the drugs you have been prescribed.
Tip: Our post on 10 Drugs, That May Cause Hirsutism can help you do some research and start a conversation with your health care provider.
6. Genetics
Genetics is another possible cause of why some women find hairs on their chins. There are some risk factors that may impact the growth of chin hair. Women who are overweight, or obese are at greater risk. Women who have a family history of hirsutism, and those from Mediterranean, South Asian, or Middle Eastern backgrounds are also at greater risk.
How To Get Rid Of Chin Hairs
How you get rid of chin hairs will depend on the underlying cause, and the severity. Facial hair growth related to PCOS, CAH, Cushing's Syndrome, or as a medication side effect may be able to be treated with a prescription medication. Most medications will not remove the existing hairs, but they can reduce the amount of future growth. Many women combine a traditional treatment with a method of hair removal.
Plucking
If there are only a few hairs, they could be plucked easily. All that is needed is a good quality pair of slanted tweezers. There are some pros and cons to plucking facial hair, but if you only have a few hairs here and there, it is probably a good option for you. If you struggle with actual male-pattern hair-growth, plucking can be a quite time consuming process.
Bleaching
Bleaching isn't a method of hair removal, but it can reduce the appearance of the hair by lightning the color. Bleaching can be done at home, or in a spa, but you need to use a bleach that has been specially formulated for use on the face. This one by JOLEN is a good option.
Threading
Threading has become a popular method of shaping eyebrows, but it can also be used for removing stray hairs on the face and chin. It should be done by a trained technician, and can't be done at home. The technician will twist the thread around a small number of hairs, and use the thread to remove the hairs from the root.
Waxing
Facial hair can be waxed at home, or in a beauty salon. Softer waxes are more suitable for the face than harder waxes, so always make sure that you've chosen the right product. You will also need to make sure you have a number of disposable dipsticks, so you won't risk contaminating your skin by dipping the same stick twice. If you like it simple, wax strips are also a good alternative.
Shaving
If you only have a few hairs, then shaving is probably not the best option, as the hair will come back rather quickly and stubbly. However, if you have a larger area of hair on the chin or face, shaving is a quick, inexpensive hair removal option that can be done from the comfort of your own home. Many women with hirsutism who don't want to spend many hour plucking, shave their chin.
Tip: Lately many women, have also started to shave their faces for cosmetic reasons beyond hair removal. Read more about this trend in our Ultimate Guide to Shaving your Face as a Woman.
Depilatory Creams
Depilatory creams, or hair removal creams, are a very easy method of hair removal. They can be used on a small amount of hair, but are best used on larger amounts of hair. Some people are not able to use hair removal creams as they can be made from strong chemicals that aren't suitable for sensitive skin. You should always check that the depilatory cream you've chosen is suitable for use on the face, and do a patch test 24 hours before using the cream.
Tip: According to a study depilatory creams are 80% less likely to cause ingrown hairs than shaving. Learn more HERE.
Permanent Hair Removal
If you are really bothered by the hair on your chin, you could also opt for permanent hair removal. There are a few reliable methods available on the market today.
1. Laser Hair Removal
Laser hair removal is a long lasting method of hair removal. It destroys the hair follicle, and can prevent hair growth for many months. The treatment needs to be done by a fully trained professional technician. It may need to be repeated once or twice per year to maintain the results.
2. Electrolysis
Electrolysis also destroys the hair follicle, and is considered to be a permanent method of hair removal. It can take a few sessions to see the desired results, especially if there is a lot of hair. You may also need maintenance sessions every so often to continue to prevent hair growth.
If you would like to learn more about permanent hair removal, you can refer to our detailed guide for more information.