About
Welcome to myHirsutism.com!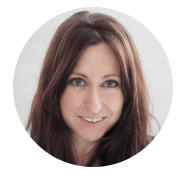 My name is Kathrin and I started myHirsutism.com with the goal to create a platform for modern women with Hirsutism. I want to help you understand your condition, empower you to live your best life and take control of your wellbeing.
When you have hirsutism, it can sometimes feel like the condition is running your life. You are not alone! Many women struggle with it and our team or writers consists of women, who can relate. We understand, that hirsutism is more than a cosmetic inconvenience and we are passionate to share what we've learned over the years with you.
I invite you to have a look around our site, get information, inspiration and support. If you have feedback or questions or would like to share your story on myHirsutism, please reach out!
I look forward to hearing from you!
What to Expect on myHirsutism.com
The goal of this blog is to help women with hirsutism. I want to help you:
Learn about the condition
Learn about treatment options
Know you are not alone and connect with other women
We cover various topics related to hirsutism, such as:
Information on the condition
Information on treatment options (medical and cosmetic)
Natural Remedies
Self-care
Stories from and about women with hirsutism
I found out about hirsutism in my 30s. The diagnosis came after many years of battling the symptoms and the social anxiety, that comes with them. There is a lot of information out there, but much of it doesn't really address the needs of women with hirsutism, is impersonal and misses the point. On myHirsutism we want to:
Focus on what makes the most difference for you
Share our and your stories
Help each other
How to Use this Site
You can find our most recent and most popular content on our home page. We sometimes try and review natural remedies and products recommended for women with hirsutism. We share content on a regular basis. You can connect with us on Facebook, Pinterest or Twitter to stay up to date.
Our blog is a great place, to get started!