How to Make and Apply Your Own Leg Makeup (DIY)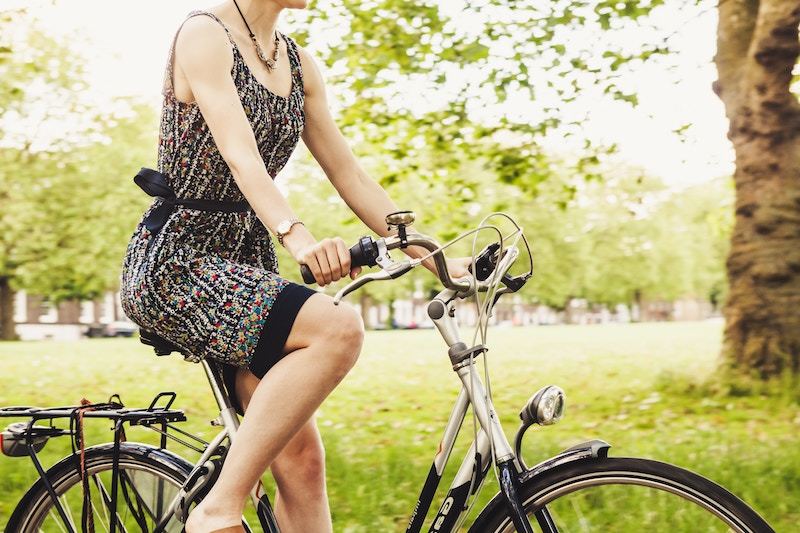 After reading the title, you might be wondering what kind of people look for an article on "How to make your own leg makeup?" You might also be wondering what leg makeup actually means, or what it is used for. Well, we wouldn't be writing this if people didn't ask for this, you know.
Makeup refers to cosmetic products applied on the face to make the skin look fresher and more attractive. Mostly applied by women, makeup products are an essential part of their routine, and many feel incomplete without it. Makeup can help boost their self-confidence and gives them courage to go out in public and feel good about themselves.
Just like all other forms of makeup, leg makeup is quite commonly used by women who wish to keep their legs looking flawless, especially when they need to flaunt them while wearing a summer dress or short skirt. Women resort to different kinds of leg makeup products to take care of their legs.
If you're looking for the best waterproof leg makeup for swimming, head on over to our round-up post! If you are, however, more of a DIY kinda lady, read on!
Why Women Use Leg Makeup
As discussed above, women who wish for their legs to appear more beautiful when they are on display usually apply leg makeup. However, leg makeup serves a greater purpose than just beautifying your legs.
Some women and men have scars on their legs, which can be the result of an injury, burn, wound, or another incident. Apart from being physically painful, these scars can be a painful reminder of injury, and might make you feel self-conscious when stepping out in public. To hide the scar, most men avoid wearing shorts or three-quarters, while women give up on their short skirts and summer dresses.
Some people also suffer from 'spider veins', which are tiny, damaged veins which bulge out of the skin of the feet, and appear as blue, purple, or red lines.
How to Make Your Own Leg Makeup (DIY)
Making your own leg makeup is a fun and easy process, and it doesn't require any expensive products or ingredients. Here are the different methods you can try out, and see which works best to hide your scar.
Homemade Foundation Primer Mixture
You might be thinking of using a concealer to 'conceal' your scar, and maybe throw in a bit of foundation. However, that would not do you good, because these two cosmetic products are good at balancing color shade, but not leveling the uneven texture of the scar. Most scars protrude out, making them hard to hide with just a concealer.
What you can actually do is use a silicon-based foundation primer to fill over the scar, which will make the skin look even. After applying the primer, use a color corrector which will help deal with any discoloration on the skin around the scar.
Choose the color shade of the corrector which is the opposite of your scar color on the color wheel, because that will help cancel out the effects of the two colors. This way, you get a much more natural skin color. Once you are finish coloring, you can use a concealer and foundation to do away with any redness or coloring due to scarring. You may use a concealer with a thick texture to hide the scar properly.
If you still think your handiwork needs more finesse, you can always add a powder to set your concealer in place. This will do the trick and balance out all the ingredients. Just make sure you lightly brush off the powder on the skin, otherwise it will upset the stuff already used.
Homemade Leg Cream
This homemade leg cream can help you make your legs look pretty and glowing. It consists of mostly essential oils, which are readily available in the market, and you can make this cream easily. The best part is you can add your favorite essential oils to this cream, and the formula would still work! Have a look at the concoction:
¾ cup Coconut oil
¼ cup Shea butter
½ teaspoon Vitamin E oil
7-8 drops of your favorite Essential Oil (you may add 2-3 more oils)
1 teaspoon Witch Hazel
Keeping the coconut oil at room temperature, all you need to do is to throw all these ingredients into a stand mixer, and let it whirl. Whip the mixture for a few minutes, until you see a light and fluffy cream-like mixture.
Homemade Exfoliating Scrub for Legs
If you ever wonder how to make your own leg makeup, today your questions have been answered. If you like to wear short dresses and shorts, you will want your legs to look fabulous, which is why you must use this homemade exfoliating scrub. It is incredibly easy and cheap to make, and produces great results.
You need the following ingredients for preparing this scrub:
1¼ cup sugar
½ cup oil
3 tablespoons citrus juice
Combine all these ingredients in a container and shake it really well, and your scrub is ready. You can put the mixture in a plastic bottle to make it easy to apply. You may use any oil, such as olive oil, coconut oil, etc. The ideal option is extracting lemon or lime juice.
You can apply this after soaking your feet in the water for a few minutes, or while showering, when your legs are fully wet. You will notice the difference after a few applications.
Conclusion
Taking care of your legs is extremely important, because they need to look equally good as the rest of your body. By following these simple homemade recipes, you may be able to look and feel better, and wear your favorite dresses again. The tips above teach you how to make your own leg makeup so that you don't have to rely on off-the-shelf products.